days

hours

minutes

seconds
The Science of Reading & the Road to Educational Recovery:
The Urgent Need for Structured Literacy
for ALL Students

October 27-28, 2022

October 27-28, 2022
days

hours

minutes

seconds
The Science of Reading & the Road to Educational Recovery:
The Urgent Need for Structured Literacy
for ALL Students
Early bird pricing won't last forever!
Hurry! Early bird registration only lasts until September 10th. Reserve your spot today!
days

hours

minutes

seconds
EVENT DETAILS
Date:  September 24, 2021
Cost:  $60.00 after September 10th
Time:  8:30a  through 3:00p Eastern Standard Time
Certificates of Attendance available for Saturday, September 24, 2021 attendees ONLY. All registrants will have access to recordings for two weeks. Scholarships Available here.
AGENDA
8:30-8:45 Welcome
8:40-11:30 Margie Gillis, Ed.D.
Topics include structured literacy, differences between balanced and structured literacy, assessment, and how structured literacy fits into legislation
11:30-12:00 Special Guest Speaker
12:00-2:30 Linda Siegel, Ph.D.
Topics include the connection between anxiety, depression and dyslexia
2:30-3:00 Q & A with Presenters
Science of Reading Panelists
Donna Hejtmanek
Lori Severino
Jennifer Cyr, CAGS
Sharon Dunn
Including Special Guests
Natalie Wexler
Suzanne Carreker
Susan Lambert
Carol Tolman
Brent Conway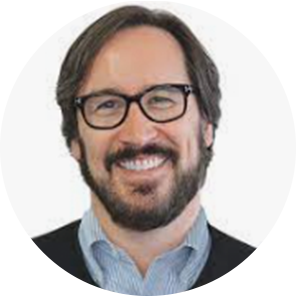 Wiley Blevins
ABOUT THE PRESENTERS
Linda Siegel, Ph.D.
Linda Siegel is the former Dorothy C. Lam Chair in Special Education and an Emeritus Professor in the Department of Educational and Counseling Psychology and Special Education at the University of British Columbia, Vancouver, Canada. She has over 200 publications on early identification and intervention to prevent reading problems, dyslexia, reading and language development, mathematical concept learning, mathematical learning disabilities, and children learning English as a second language. She has been the President of the Division of Learning Disabilities of the Council on Exceptional Children.  In 2004, she was awarded an honorary doctorate from Goteborg University in Sweden.  In 2010, she was awarded the Gold Medal for Excellence in Psychological Research from the Canadian Psychological Association.  In 2012 she was awarded the Eminent Researcher Award from the Learning Difficulties Association of Australia. 
She has recently published a book entitled Not Stupid, Not Lazy: Understanding Dyslexia and Other Learning Disabilities. This book is published by the International Dyslexia Association.
Margie Gillis, Ed.D.
Margie B. Gillis, Ed.D is a nationally recognized literacy expert and a Certified Academic Language Therapist who has been teaching children of all ages to read for over 40 years. She received her Doctorate of Education from the University of Louisville in Special Education. In 2009, Margie founded Literacy How, Inc. to provide professional development opportunities and coaching for teachers on how best to implement evidence-based reading practices in the classroom. Margie has worked at the policy level through the Connecticut State Department of Education (CSDE). She was instrumental in Connecticut's adoption of a universal screening test for K-3 students, implementing the Connecticut Foundations of Reading Test as part of the certification process for pre-service teachers, and is a member of the Connecticut K-4 Reading Model management team. Margie was recently a member of the CSDE's SLD/Dyslexia Workgroup. She is the co-founder and former president of Smart Kids with Learning Disabilities, the former president of the CT Branch of the International Dyslexia Society, a board member of the Dyslexia Society of CT, and New Alliance Foundation, and an executive board member of the Academic Language Therapist Association. Margie is an academic advisor for ReadWorks.org and Understood.org. She is on the Editorial Board of the International Dyslexia Association, Perspectives and The Reading League Journal. In her capacity as Research Affiliate at Haskins Laboratories, Margie explores opportunities to empower teaching excellence. In 2010, Margie founded the Anne E. Fowler Foundation to support scholarships for teachers for graduate work in reading and language development.
Save the date for our Virtual Fall Conference!
Recordings for registered participants will be available for two weeks.
SPECIAL REDUCED RATE OFFER
NHIDA Members, Maine, New Hampshire and Vermont college students and professors attend for $25
IDA Members $50 | Nonmembers $100